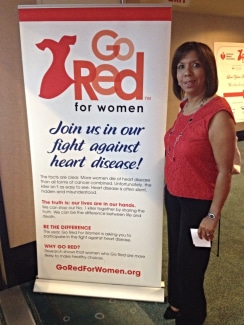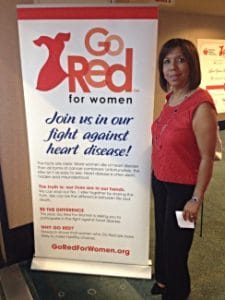 All Cleaning Service Miami recently joined the fight against heart disease by becoming involved in the American Heart Association's Go Red for Women campaign. Most recently, ACSM CEO and President Doris Parra attended the AHA's Go Red for Women luncheon at the Westin Beach Resort & Spa in Fort Lauderdale.
It was an amazing event, where Go Red for Women supporters from the community participated in educational workshops about heart health, shared stories of survival and supported a worthy cause through donations.
Get Healthy by Cleaning Up Your Act
Here are a few of Doris' favorite takeaways to protect your heart by cleaning up your eating habits:
Have a clear picture of what matters most in your life and remind yourself of that each time you feel you're about to make a poor food choice.
ALWAYS check food labels while grocery shopping.
Stay away from all foods with Trans Fat.
Never show up to dinner hungry. Eat a small healthy snack beforehand so you won't overeat or eat the wrong things.
When you go out to eat, make better choices by sticking to veggies and lean proteins.
ACSM will soon start a team for the upcoming Heart Walk happening October in Miami to raise funds for heart disease prevention, awareness and research. Stay tuned for more details and how you can help us fight the number one killer in women!
More Event Photos